Explore Utica RV Rentals
---
Search RV Deliveries
---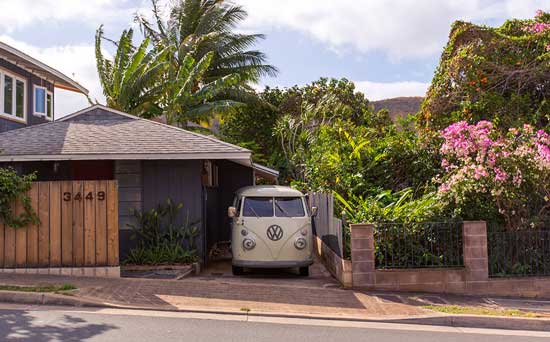 Home Delivery

Have an RV delivered directly to your home and start your adventure from your front door—or add a spare room for family to stay while they're in town.

Search Home Delivery RVs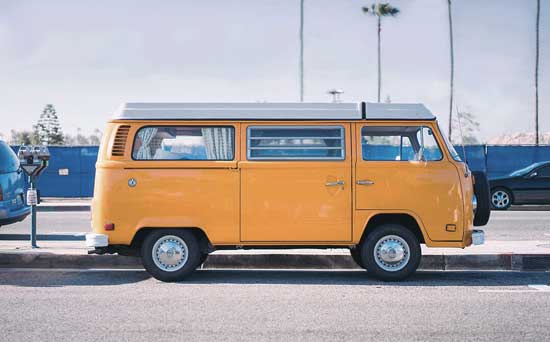 Airport Delivery

Have an RV delivered directly to your arriving airport and start your adventure straight out the gate—no connecting rides necessary.

Search Airport Delivery RVs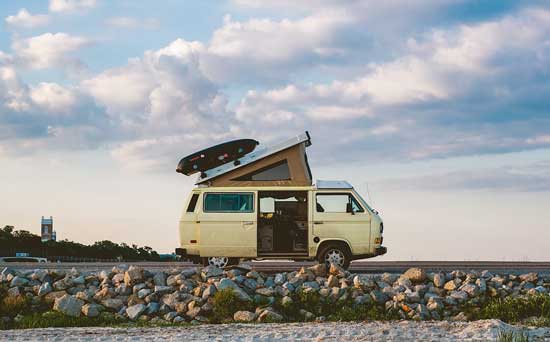 Destination Delivery

Have an RV delivered directly to a campground, festival, or sporting event, and camp in style—without having to get behind the wheel.

Search Destination Delivery RVs
Discover Utica, NY
---
Situated on the banks of the Mohawk River in Central New York is the industrial town of Utica. Utica has always been a haven for those looking for a home. During the American Revolutionary War, Utica served as a haven for those escaping the violence and aftermath. Utica continues to serve those looking for a new start, with refugees and immigrants from almost every war zone in the last 100 years. Today, Utica is a melting pot of cultures thanks to decades of community growth. Visitors to the Utica area are in a prime middle ground for exploring the forests, plains, and even the Finger Lakes.
When you book an RV in Oneida County, you will be able to reach the foothills of the Adirondacks, the Finger Lakes, and the northern reaches of Upstate New York. Not only that but being right in between Albany and Syracuse opens up even more exploratory opportunities.
The Great Outdoors
Just a reasonable drive northeast of Utica is the Ferris Lake Wild Forest near Little Falls. At just under 150,000 acres, Ferris Lake offers visitors easy access to the foothills and peaks of the Adirondacks. With over 100 miles of trails, you can explore the valleys, peaks, and forests of Upstate New York. If you'd rather enjoy the beautiful waters of Ferris Lake, you can secure a boat or paddleboat to explore the waterways of the Adirondacks. Or you can stay on the shores of the lake and try your hand at fishing for various species of trout, pickerel, and bass.
Another easy drive south of town is the Charles E Baker State Forest near Hamilton. Just under 10,000 acres, the state forest is a wonderful oasis away from the rest of the world. However, there is still access to more than 100 miles of trails laced through the forest, some even connecting you to other parks. If you're traveling to Upstate New York in the winter, this forest is an ideal place for snowshoeing, cross-country skiing, and even snowmobiling.
If you're looking for something a little different, you can head to Rome Sand Plains Unique Area in Rome. Just a short drive northwest of town, here you can adventure through the Sand Plains and pine barrens and get a true sense of the various different ecosystems of Upstate New York. You'll be able to explore sand dunes, peat bogs, and other bizarre inland wetland habitats. You'll even be able to see some of the unique wildlife that calls the area home, like beavers, hawks, and even the endangered frosted elfin butterfly.
RV Parks
When you rent an RV in Utica, you are going to want to make sure that you have a campground or RV site to call your home-away-from-home. Luckily enough, there are a few places around town that are worth considering.
Just to the east of town is the Herkimer Diamond KOA Resort. At the KOA, guests have access to full hook-up sites, restroom and shower facilities, laundry facilities, and Wi-Fi. You can also search for Herkimer diamonds on the property and go tubing down the river.
Just west of town is the Villages RV Park at Turning Stone. Park the Utica motorhome rental here, and you'll have access to full hookups, restroom and shower facilities, and laundry facilities. There's also a fishing pond on site along with a heated pool.
Explore the City
There are plenty of activities to fill your days in and around Utica. When you rent an RV, you will be able to easily explore the local community and gain a greater understanding of the various cultures and sub-communities inside Utica.
If you want to see some wildlife not necessarily native to Central New York, you can head to the Utica Zoo. You can see some of the local wildlife, such as wolves, foxes, and porcupines. However, Utica Zoo is also home to zebras, hyenas, and various monkeys and lemurs. The Utica Zoo also hosts events for the local community and its visitors.
For a relaxing day in, you can spend some time at the Munson-Williams-Proctor Arts Institute. You can stroll around the art exhibits showcasing various paintings and sculptures. The Institute also hosts film viewings, sometimes even showcasing local filmmakers.
If you're traveling with children, you can spend part of the day at the Utica Children's Museum. Near the historic train station, the museum is four floors filled with exhibits and play areas designed for kids of all ages. Kids can learn about the Native American tribes who once lived in the area, play in the dinosaur room, get creative in the arts and crafts room, and learn about the history of the railroad.
When you rent an RV in Utica, you will quickly realize just how many different cultures live together in this city. Just by driving around downtown Utica, you'll be able to have a meal at a Dominican or Ethiopian restaurant, dessert at an Italian or Middle Eastern bakery, and can pick up snacks at an Asian or Eastern European market.
When you're ready to stock up on supplies or need to refuel the campervan rental in Utica, you'll find various gas stations and grocery stores in and around town.
RV Rentals in Utica, NY
Utica, NY is the perfect spot to start your next road trip.
There are many popular rentals in Utica. Outdoorsy's Utica RV rental marketplace allows renters to choose from rental options from professional RV rental agencies as well as RVs for rent by owner.
RV and Motorhome Rentals Nearby
Nearby to Utica are a number of National, State and Local parks. Travelers can easily rent RVs and motorhomes near Delaware Water Gap National Recreation Area, Hudson Highands State Park, Bear Mountain State Park, Lehigh Gorge State Park, and Palisades Interstate Park.
Recent Renter Reviews in Utica, NY
---
Average Weather in Utica, NY
---
What's around Utica, NY
---
Check out local hikes, campgrounds, dumpstations, and more!
Local Hiking Trails
| Hiking Trail | City | State |
| --- | --- | --- |
| Plotter Kill Preserve Trail | Schenectady | New York |
| Buck Mountain Trail | Pilot Knob | New York |
| Black Mountain and Lake George Trail | Clemons | New York |
| Hadley Mountain Trail | Hadley | New York |
| Sleeping Beauty Mountain and Lake George Trail | Fort Ann | New York |
| Gorge Trail and Indian Trail Loop | Watkins Glen | New York |
| Mount Marcy from Adirondak Lodge | Newcomb | New York |
| Kaaterskill Falls Trail | Elka Park | New York |
| Overlook Mountain Trail | Woodstock | New York |
| Rim & Gorge Trail | Ithaca | New York |
Nearby Dumpstations
Rest Stop
Turnout Durhamville, NY 13054
Westbound, No Facilities (R)
Rest Stop
Service Plaza Frankfort, NY 13340
Westbound, 25 truck parking spaces, Restrooms, Picnic Table, Vending, Pets, Handicap, Gas, Food, WiFi Internet (R)
Rest Stop
Turnout Fultonville, NY 12072
Westbound, No Facilities, portable weigh station, 6-8 truck parking spaces (R)
Rest Stop
Service Plaza Canastota, NY 13032
Westbound, 30 truck parking spaces, Restrooms, Picnic Table, Vending, Pets, Handicap, Gas, Food, Sbarros Restaurant (R)
Rest Stop
Service Plaza Rome, NY 13440
Eastbound, 25 truck parking spaces, Eastbound, Restrooms, Picnic Table, Vending, Pets, Handicap, Gas, Food, WiFi Internet (R)
Rest Stop
Rest Area WB East Worcester, NY 12064
Westbound, 10 truck parking spaces, Restrooms, Picnic Table, Vending, Pets, Handicap (R)
Rest Stop
Service Plaza Little Falls, NY 13365
Westbound, 30 truck parking spaces, Restrooms, Picnic Table, Vending, Pets, Handicap, Gas, Food (R)
Rest Stop
Turnout Fultonville, NY 12072
Eastbound, No Facilities (R)
Rest Stop
Rest Area SB Central Square, NY 13036
May 2014: Closed, Southbound, 15 truck parking spaces, Restrooms, Picnic Table, Vending, Pets, Handicap (R)
Rest Stop
Service Plaza Little Falls, NY 13365
Eastbound, 25 truck parking spaces, Restrooms, Picnic Table, Vending, Pets, Handicap, Gas, Food (R)
Nearby Campgrounds
Green Lakes State Park
campground

Fayetteville, NY
As with most state parks, the RV sites at Green Lakes State Park in Syracuse, New York, are spacious enough to maneuver your big rig into position without too much fuss and, as the name suggests, there are two uniquely colored clear green lakes at the park which are great for fishing and swimming. The park is far enough from the city to give you a beautiful starry nights-cape if you happen to be there in good weather, but also close enough to Syracuse to allow easy access to amenities. Being situated on the country side of town, there are fantastic hiking and biking trails right on the doorstep, as well as a golf course nestled between the green lakes. The graveled RV sites at Green Lakes State Park include basic hookups, and are mostly shaded with plenty of grass in between sites. There is a lot to see and do here, including a great beach and snack house at your disposal. Another special feature of the park is the 18-hole Green Lakes State Park Golf course designed by Robert Trent Jones, where visitors can snowshoe in winter, and there are 15 miles of trails that cross-country skiers can use. RV facilities include electric, 50 amp.
The Salt Museum
attraction

Liverpool, NY
Visiting a Salt Museum may seem like an odd choice but if you enjoy learning about local history, the Salt Museum may be your cup of tea. You will learn all about the industry that created the City of Syracuse and supplied the entire nation with salt! Visitors to the Salt Museum have the opportunity to explore the site of an original boiling block where brine (salt water) was turned into what was then considered one of the country's most precious commodities. You will see the actual kettles, wooden barrels and other equipment that were used in this fascinating process which came to an end in the 1920's. The museum, located on the shore of Onondaga Lake, is full of dynamic exhibits and artifacts. Constructed from timbers taken from actual salt warehouses, it provides an old time rustic experience during your visit. One of the cool things is that you will come away with a whole lot of knowledge about the history of the salt industry in the United States that you can use to entertain friends and family at your next cocktail party.
Ska?nonh - Great Law of Peace Center
attraction

Liverpool, NY
On the placid shores of Onondaga Lake, not even 15 miles south of Clay, is a unique and breathtaking venue that is a heritage center, museum, and educational facility. Welcome to the Ska?nonh, Great Law of Peace Center. The name of the center means ?peace and wellness? in the local Onondaga language. The history of the indigenous nations of New York is preserved and presented here, told from the point of view of the Onondaga Nation. The name means ?people of the hills?, and the Onondaga are considered to be the spiritual and political center of the Haudenosaune (Iroquois) Nation. Interactive exhibits tell visitors about the history of the people in the region, their spiritual beliefs, and religious festivals. Permanent exhibits include the story of the Iroquois Nations and the devastation wrought by European contact. New exhibits include artistic interpretations of the Onondaga Lake Watershed, and an interpretive display about the Sainte Marie de Gannentaha, a Jesuit mission that stood on the shore of Onondaga Lake in the 1600s.
West Canada Creek Campsites
campground

Poland, NY
West Canada Creek Campsite lies 12 miles outside of Utica, New York, just north of Poland on the West Canada Creek. The campground is clean and well-kept, with an amazing location alongside the creek. The campground offers pull through sites and big rig access. The campground offers full hookups and trees for shade. There is a playground and some playing fields, but the main draw is how pretty this place is. Go for a swim in the swimming pool or play in the creek. Rent a canoe and go for a paddle, or take a tube upstream and take a leisurely float down the creek. There are fishing supplies in the store, and fish in the creek! Spend a pleasant evening sitting around your campfire, and enjoy the quiet. You can buy an ice cream and take a walk around the grounds. It is pet friendly, and all dogs must be leashed. The park has a family-friendly atmosphere. Any amenities you need are right nearby in Poland, New York.
The Villages at Turning Stone RV Park
campground

Verona, NY
Just a short shuttle ride from Turning Stone Resort Casino, The Villages at Turning Stone RV Park offers a wonderful array of activities and amenities for RV enthusiasts. The RV Park is a short shuttle ride from Turning Stone Resort Casino. The RV Park is located in Verona, New York which is 23.2 miles west of Utica. The RV Park has 175 sites. Each of the 175 paved sites includes full utility hookup and wireless internet service. The RV park features nature trails, a recreational area for bocce ball, horse shoes, tennis, basketball and volleyball and separate ponds for paddle boating and fishing. A heated pool and Jacuzzi are open daily from Memorial Day weekend until Labor Day weekend. In addition to the beautiful surroundings of upstate New York, Turning Stone Casino Resort is equipped with a full array of amenities including the Tower Fitness Club, tennis, racquetball and five spectacular golf courses.
Oneida Shores Park
campground

Liverpool, NY
Not five miles northeast of Clay is Oneida Shores Park, a peaceful oasis for both RVs and tent campers next to a sandy freshwater beach. Oneida Lake is the biggest inland lake in the state, and this park is equipped with a paved ramp with entries of varying sizes to accommodate virtually any size boat for convenient access. The venue is also close to other nearby wilderness preserves, such as the Cicero and Three Rivers State Game Management Areas. The site is home to the Arrowhead Lodge, a private space that features a fireplace, dining room, and full kitchen. Families and larger groups can also use one of six big picnic shelters on site for their own gatherings. Activities abound in the park no matter what the season, with kayaking and sports in the summer, and Nordic skiing in the winter. Relax and enjoy a lake-view campsite with both electrical and water hookups, picnic tables, grills, and facilities with hot showers.
Nearby Parks